Ranking of multiplayer game morbak
To create emulation and further motivate some players,

DaMaK ranking

was developed. Its goal is not to put players in competition but to sharpen insight and strategies along, with the fair play and courtesy which remain the name of the game. The multiplayer game MORBAK is a unique and original game, so we created a unique and original ranking algorithm.
13 game levels correspond to différent intervals of points.
DaMaK ranking is designed in such a way as to encourage all parties, especially between beginners and advanced players, and aspires to be the most equitable in the distribution points between winner and loser.
game levels and intervals of points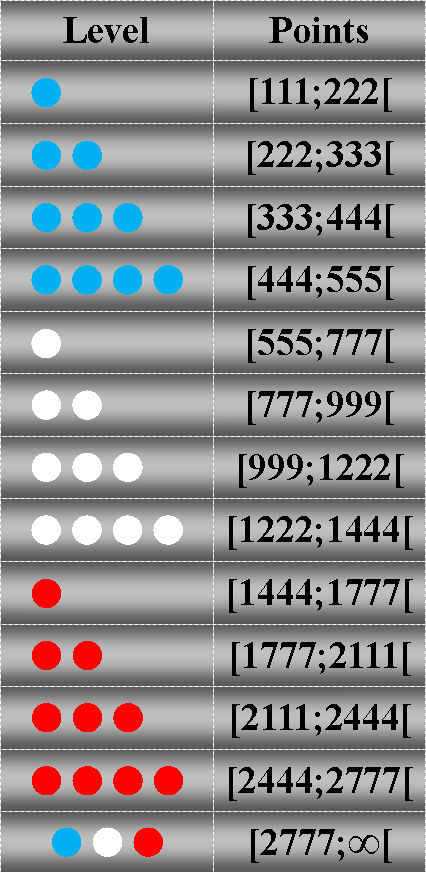 You like ? Share it !